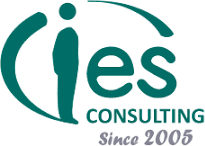 English consultant in an environmentally-friendly company
IES Consulting
Alicante

Prácticas
Tiempo completo
This company is one of the world's biggest sports games developers,and sales of healthy products, located in Alicante, a city with an excellent Mediterranean climate surrounded by fabulous monuments and beaches.

If you are finishing or in the middle of your university education and want to get in contact with the business world, this may be your chance to make your debut in a top team. You will be able to develope your skills in a young company, with an international team where they enjoy sharing knowledge.

The company has several options for interns: In the Account and Marketing, Business Intelligence and Data Analysis or Translations and Support departments. With good atmosphere, games, creativity, opportunity for growth and fun.

They offer an excellent work environment with participation in attractive video game projects, in the other hand making and leading projects for the environment , flexible working hours, regular happy hours in the company, English classes and much more!
Are you up for it?

Internship tasks:

Mains tasks are going to be:
Support the corporate team in language learning.
Preparation of speaking and writing classes for workers.
Organize didactic activities in English.
B2B customer service in English.
Support the marketing department in the production and translation of website content.
Requirements for the applicant:

Studies

Traducción y relacionados.

Required languages

English – Native
Spanish – B1
French – Appreciated

Desired experience

No request

IT skills

Windows and Office Pack, Excel

Other requirements

Communication skills

Important information

Location

AlicanteAlicanteSpain03690

Benefits

300€

Working hours

Monday to Friday

8 hours a day

IES Consulting