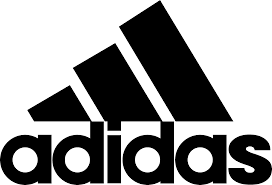 Manager HR - ZAZ Global Tech Hub
Adidas
Zaragoza

Prácticas
Tiempo completo
More than four years ago our Global Tech Hub was born, and our HRM team for Global IT has been instrumental in supporting this growth and contributing to people career ambitions.

Our Global Tech Hub in Zaragoza continues to grow, so we're looking for motivated and committed HR professionals, driven by IT and passionate about HR practices in international environments.

If you have passion for delivering great employee experience and get a buzz from inclusively supporting exceptional teams, we'd love to connect with you.

The purpose of the role is to support a people eco system around moments that matter – delivering value at every touchpoint and provide HR service and support to Global Tech Hub teams. Also, you will need to support local HR projects and initiatives.

Key Responsibilities:
Key contact of managers and employee base and consults on policies and procedures
Supports employees in all people related topics, coach line managers to be empowered around people, engagement and performance topics and decisions
Support and execute the People Strategy in the ZAZ Global Tech Hub
Support Change Management plans and execution of new Org Design set up
Support the sourcing of solutions to build skills and capabilities in partnership with expert communities, operationalize the workforce planning process
Input and monitor dashboard and analytic trends
Deliver into the talent pipeline buildup of respective support function
Ensure our people products and processes are executed and adapt communication for customer base
Quickly respond to complaints, questions, needs from line managers and employees
Support leaders/managers in their people R&R, appraisals, grievance, absence, H&S, Planning, TA, briefings, development and training
Knowledge Skills and Abilities:
HR Capabilities: Individual and collective labor law. HR Subject Matter Expert, use of HR metrics, maintains external perspective, anticipating people trends, employee relations
Business Capabilities: costumer focus, basic understanding of IT business and key processes
Consulting Capabilities: Basic consulting and counselling capabilities. Ability to deliver and support the selling of HR solutions to the business
A good team player
Gives support and high-level HR service, challenges, listens and understands needs and provides solutions.
Mature, well-organized, a self-starter with enthusiasm and initiative
Confident, creative and collaborative * Strong written and verbal communication skills, presentations skills
Shows understanding of the overall strategy and the relevance for tasks
Provides logical, compelling arguments and reasons for own ideas and recommendations
Requisite Education and Experience:
University degree or equivalent (preferably in HR / Law / Business)
Minimum 5 years progressive work experience in the field of HR (preferably in an international organization)
Experience as HRBP in IT Hub/Technology company will be a plus
Internship or study abroad will be a plus
Analytical mindset and experience in reports creation
English: advanced (minimum C1 level)
Spanish: fluent
At adidas we have a winning culture. But to win, physical power is not enough. Just like athletes our employees need mental strength in their game. We foster the athlete's mindset through a set of behaviors that we want to enable and develop in our people and that are at the core of our unique company culture - the 3Cs: CONFIDENCE, COLLABORATION and CREATIVITY.

CONFIDENCE allows athletes to make quick decisions on the field, to reach higher. For us at adidas confidence means acknowledging that we don't have all the answers. But we are willing to take risks, we try new things. And if we fail, then this is part of our learning - it helps us improve.
COLLABORATION. Every elite athlete relies on partners: coaches, teammates, and nutritionists. We, too, know that we are stronger together. Winning as one team takes open and candid dialogue, inclusiveness and trust in each other's abilities and talents.
Being the best sports company in the world takes CREATIVITY. No great athlete succeeds by copying their predecessors' training plans and strategies. We have to be open to new ideas, explore, gain an edge and stand out. Only then can we succeed.
adidas celebrates diversity, supports inclusiveness and encourages individual expression in our workplace. We do not tolerate the harassment or discrimination toward any of our applicants or employees. We are an Equal Opportunity Employer.

Job Title: Manager HR - ZAZ Global Tech Hub

Brand: adidas

Location: Zaragoza

TEAM: Human Resources

State: Z

Country/Region: ES

Contract Type: Full time

Adidas