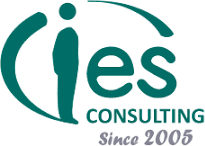 Marketing Assistant in a linguistic technology company
IES Consulting
Vitoria-Gasteiz, Álava

Prácticas
Tiempo completo
This well recognised company offers communication solutions for companies. You will be able to work in a team of professionals in linguistics, with the company's main office being located in the magnificent Basque Country, in the streets of the medieval gothic neighbourhood. The company is looking for talented students who want to become part of their team.

What makes this succesful company stand out is it's technological orientation in all of its services, its automatic transcriptions four audio recordings, as well as 19 years of experience in the market make it a succesful company. They now work with big companies such as Mapfre and Bankia.

The students that have the priviledge of belonging to this team will be able to put into practice their knowledge and make the most of this experience, the internship will last for at least 3 months and the intern will receive a monthly salary as well as the support of a tutor for the entire process.

Internship tasks:

If what you are looking for is to put your knowledge into practice and consolidate your studies in marketing then this is your opportunity. Internship tasks include:
Helping the commercial department with the task of creating commercial relationships.
Carrying out marketing and advertising tasks.
Developing the marketing of the company's products.
Requirements for the applicant:

Studies

Digital Marketing

Required languages

Spanish – B2
French – B2

Desired experience

Not required

IT skills

Office, Excel, Adwords (google), Social Networks

Other requirements

a social and active person who wants to learn and develop their knowledge

Important information

Location

Vitoria – GasteizVitoria – GasteizSpain01002

Benefits

200€ per month

Working hours

Monday to Friday

8 hours a day

IES Consulting