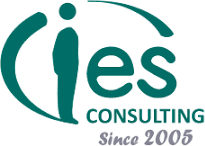 REMOTO operations assistant in an international traffic company
IES Consulting
Madrid

Prácticas
Tiempo completo
​​International enterprise which collaborates with airlines companies such as Latam, Iberia. KLM, Air Frances, develops this innovative business model focused on baggage service from airports to your door.

A professional team in land and air traffic, in addition to the support and representation of large airlines in the market.

​They are looking for students who wish to do part of the team, supporting tasks of the operation and logistics department.

​​Are you looking for an unforgettable experience? Do not wait more! This is your chance. During the remote ​internship​ you will be accompanied by a tutor who will support the learning management, in addition, your practices will be paid and you will work from the comfort of your home.

Internship tasks:

Applicants skills:
You possess a hands-on mentality, analytical, structured way of working, and logical thinking skills.
You are able to obtain fast solutions while working independently.
Moreover, you feel confident with Excel, Powerpoint, and Word.
You are open-minded, flexible, and interested in extending your knowledge.
Furthermore, you appreciate a dynamic work environment that matches your goal-oriented way of working.
Task and duties:
Passenger verification Orders assignment to logistics partners.
Tracking routes and services in real time.
Management of extra payments in collaboration with the airport team.
Support customer service team in incidences and customer changes.
Preparation of the information to generate weekly management control reports.
Perform analysis to come up with insights and strategic initiatives to solve the key challenges.
Requirements for the applicant:

Studies

Business management, IT, communication or similar.

Required languages

English – C1

Desired experience

Would be a plus

IT skills

Windows and Office Pack, Excel

Other requirements

Fluent in English.,communicative person willing to learn from different departments.

Important information

Location

MadridMadridSpain28004

Benefits

500€/month

Working hours

Monday to Friday

40h a week, 8h a day 100% work from home.

IES Consulting